Welcome to Tawa
Tawa is the northernmost suburb within the Wellington city boundary, Located roughly 15 km north of Wellington's CBD between Churton Park and Porirua in the North Island of New Zealand. It takes its name from the broadleaf tree that was once prolific throughout the area, although its most famous tree is the Bucket Tree, a large macrocarpa with the design of an upside-down bucket. Tawa is also known for its large amount of churches, representing a wide range of Christian denominations. Within Tawa, there are a number of named areas, Lindenvale, Westhaven, Redwood and Southgate to the west and Linden,Greenacres and Sundale to the east of the central Tawa area. Tawa has got lots of community areas in it, like the Mervyn Kemp Library (Tawa Library), the Tawa Community Centre, the Tawa Recreation Centre, located at Tawa College, and Tawa Pool.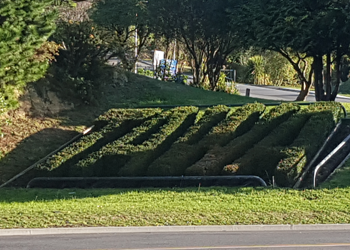 Education:
Page currently unfinished. Check again later.
Groups:
Page currently unfinished. Check again later.
Locations:
This page contains info about a few locations in Tawa, including open times (if necessary), and location images.
Extra Info:
Tawa has a lot of landscaped and natural parks, many of them being play areas and open space. Community groups in Tawa, like the Friends of Tawa Bush Reserves group, have worked in partnership with the local council to help protect the bush-clad environment.

Copyright: Mason Currington 2020